What smells so good? That was my question the first time I ventured into my friend Wendy Bright-Fallon's office in Red Bank, New Jersey.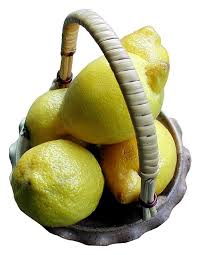 It was a lemon. From a diffuser, a wee humidifier type thingy shaped like an egg that was gently wafting this scent.
For the next two hours that scent went straight to my head, in the nicest, sweetest way possible. Wendy and a small group of us were meeting for some gentle networking and support. That scent added so much to the room and the meeting, beyond my ability to even understand.
Which is a good thing.
I need not to be so much up in my head. For years and years I lived as if my body was there solely to carry my head around. Then I gave up my obesity, the story chronicled in The Hungry Ghost: How I Ditched 100 Pounds and Came Fully Alive.
It probably won't surprise you that there is far more to sustainable weight loss than eating less and moving more.
For me there was dealing with onslaught anxiety that came when I was no longer taking the edge off my emotions with binge eating.
Big time angst. Nearly paralyzing fear sometimes.
Enter, body awareness. I started working with a therapist who ever-so-slowly introduced me to staying centered, present and calm by consciously being in touch with my senses. Whenever I felt excess stress rising, I could feel my feet on the floor, my butt in the chair, the waistband of my jeans. I could gently tap my fingertips together, or stroke the insides of my arm. I could tune into the ambient sounds, or look around the room and pick out a color, say all the reds.
Sense of smell, that one was harder, depending on where I was, who was around and how recently they had, um, bathed.
At that lemony meeting, I learned from Wendy and another highly aromatically-inclined friend, DeeAnna Nagel, I could actively work with sense of smell.
I ordered a sampling of essential oils and a diffuser like Wendy's and I'm just playing around. I use it in my office, where I often don't want to be. (Naps and novels are so much more alluring.) Yet associating my office with the delicate scents wafting from my own egg-shaped diffuser has made not only easier, but more fun to face down the gremlins who try to keep me from showing up to work.
I also run the diffuser when I'm meditating, and find I go deeper. I dot my favorite oils, lemon and/or frankincense, on the insides of my wrists when I'm going out into the world. When the going gets tough, I put my hands near my face, take a quiet, deep breath, and feel calmer calm.
What a gift. I'm having so much fun playing!
Most recently I've been experimenting with scents in support of creativity. As a writing coach, for years I've taught how checking in with our senses is so incredibly, wonderfully essential, so vital and nourishing for inspiration. So it seemed perfectly natural that when I do writing workshops I use the aromas.
My clients and students love it!
A person's best work comes from being centered. And our best as writers includes tons of words invoking sights, sounds, smells, tastes, touchy-feeling words.
I love finding and integrating new tools to support my personal growth, my deepening spirituality and my need to express myself—and help others do the same.
And that's the story (so far!) of my aromatic adventures! How about you? How are you actively using your senses these days? Do tell!
——————————————-
My upcoming events–including more aromatic adventures! 
Aroma Writing Workshop. Saturday, March 7, 10 am to noon. Renew Wellness 252 Maple Ave, Red Bank, N.J. Gay Edelman, guest speaker. Hosted by Wendy Bright-Fallon and DeeAnna Merz Nagel. $25. Prepare be nurtured, inspired, relaxed and motivated! All kinds of writers welcome.
Talk and book signing. "How I Lost 100 Pounds and Kept Them Off for 20 years." Saturday, March 14, 2 pm. Middletown Township Public Library, 55 New Monmouth Road, Middletown, NJ. Free. No registration required. Everyone welcome!
Talk, "Beyond Perfectionism." Sunday, March 15, 9 am. Unitarian Universalist Meetinghouse, 1475 West Front Street, Lincroft, NJ. 07738. How to back off, relax, lighten up and increase the peace in yourself and the world. Free. No registration required. You are welcome!